Check out the new nappy on the block!
An absolute life saver for fussy toddlers but also perfect as a regular pocket nappy for younger children. Made for simplicity but never scrimping on style or sustainability!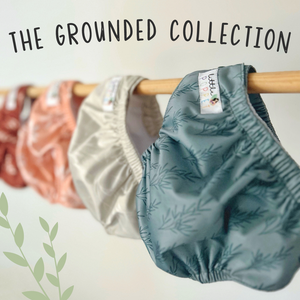 BRAND NEW pull-up nappies!
Discover Little Poppet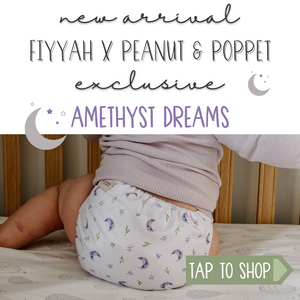 Exclusive to Peanut & Poppet
Grab the collection now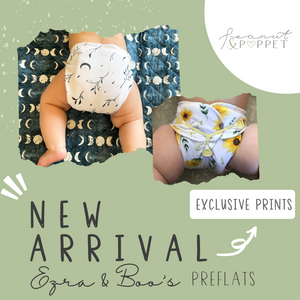 EXCLUSIVE Ezra & Boo's Preflats
Grab our exclusive prints
Try cloth nappies risk free!
Don't know where to start? We'll send you a selection of the best cloth nappies to try.
Grab your trial kit
FREE personalised advice
Answer a few simple questions and we can help you find the ideal nappy for your baby.
Find your perfect nappy
Master reusable nappies
Understand cloth nappies, how to fit, care for and wash your nappies PLUS handy tips.
Download now
Getting started is even easier with our nappy kits
A guide to reusable nappy essentials
Whether you're an eco warrior or just looking to save a bit of money, cloth nappies are the way to go for your baby's bum. We've covered the basics here so you can get off to the very best start. Watch our video now for a run down of everything you'll need.
Earth-friendly, simple, and fun!
Let customers speak for us